With proven COVID-19 treatments, why some still opting for unproven drugs?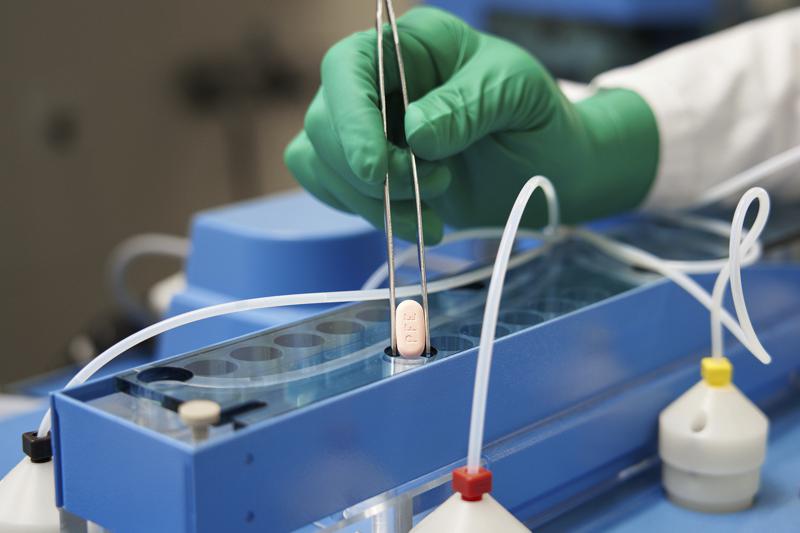 Posted Apr 14, 2022 01:06:11 PM.
Alberta Health is announcing a change in outpatient medications available to treat those at the highest risk of severe outcomes from COVID-19.
Dr. Deena Hinshaw announced Wednesday a pause in the use of the monoclonal antibody Sotrovimab, because of new evidence that shows uncertainty over its effectiveness in treating those with the BA.2 variant, now dominant in Alberta. Alberta's chief medical officer of health said instead, Alberta will offer the antiviral medication Remdesivir which has shown promise against the variant. Both Sotrovimab and Remdesivir are administered by IV.
"This is a good example of the monitoring of COVID-19 research that we continue to do," said Hinshaw, "and the adjustments made as evidence emerges."
Anyone who is eligible should seek testing immediately when feeling mild symptoms like a sore throat or fever to get the best benefit from these medications. If you are in the eligible group & feeling ill, please go for testing & call Health Link for more info. (7/10)

— Dr. Deena Hinshaw (@CMOH_Alberta) April 13, 2022
Albertans at high risk from COVID-19, including the immunocompromised and the unvaccinated with certain risk factors, are also eligible for the Paxlovid pill. Despite having over 16,000 doses of the pill available, only 720 Albertans have opted for the treatment since January.
Hinshaw said they are looking into expanding the eligibility for these treatments.
---
Misinformation and COVID therapeutics
Despite the fact there are now several Health Canada-approved therapeutics proven to reduce the likelihood of severe outcomes, there are still those pushing medications that are scientifically invalid in treating COVD-19.
Dr. Hinshaw was forced to defend the scientific method in court last week when lawyers in a civil trial asked why she didn't recommend drugs like ivermectin.
The Canada Research Chair in Health Law & Policy is not surprised "the ivermectin myth" came up in court.
Professor Timothy Caulfield says he likes to call it the ivermectin cult, saying "it just won't go away despite the mounting evidence and the good clinical evidence that it does not work in the context of COVID."
---
RELATED:
---
Early studies showed some promise in the anti-parasitic medication being used to fight COVID-19 in a lab setting, however, more recent randomized control trials found no benefits.
Many of those in Canada and the U.S. unable to get their hands on ivermectin at the pharmacy chose to purchase the veterinarian version of the drug, resulting in a large number of calls to poison control hotlines.
"It's not about science anymore, ivermectin has become an ideological flag," Caulfield says those pushing Ivermectin or other drugs that have proven to be ineffective like hydroxychloroquine, will often point to preliminary studies as proof.
Lots of angry responses to my recent #ivermectin piece (see https://t.co/kli641vq7r).

Incredible how many reference usual (debunked) sources (Kory, McCullough, FLCCC) & platforms (Rumble, Breitbart, LifeSiteNews). Almost comical.

The echo chamber is strong with this one. pic.twitter.com/kRMJF1E0bR

— Timothy Caulfield (@CaulfieldTim) April 6, 2022
"Studies have either been shown to be fraudulent, were very preliminary, are observational in nature, or have methods that are quite weak," saying often the good clinical trials are ignored for not meeting their ideology.
Caulfield says once misinformation becomes part of your ideology, like with those who are against vaccines, it becomes more difficult to accept the scientific evidence to the contrary.
"You often see the idea that ivermectin is effective, bundled with anti-vax rhetoric, bundled with the individuals who are frustrated with the public health measures."
The University of Alberta professor fears promoting medication without scientific backing is distracting from the treatments and preventative strategies out there that have been proven effective.
More high quality evidence that ivermectin does not reduce risk of COVID-19 hospitalization.#ScienceUpFirst https://t.co/sBIOP0E2yg

— ScienceUpFirst | LaScienced'Abord (@ScienceUpFirst) March 31, 2022
"It's why it's so important that there is good science literacy out there" Caulfield is part of the executive advisory committee for Science Up First, started during the pandemic to help Canadians understand how to spot misinformation.