What does a UCP without Jason Kenney mean for Alberta?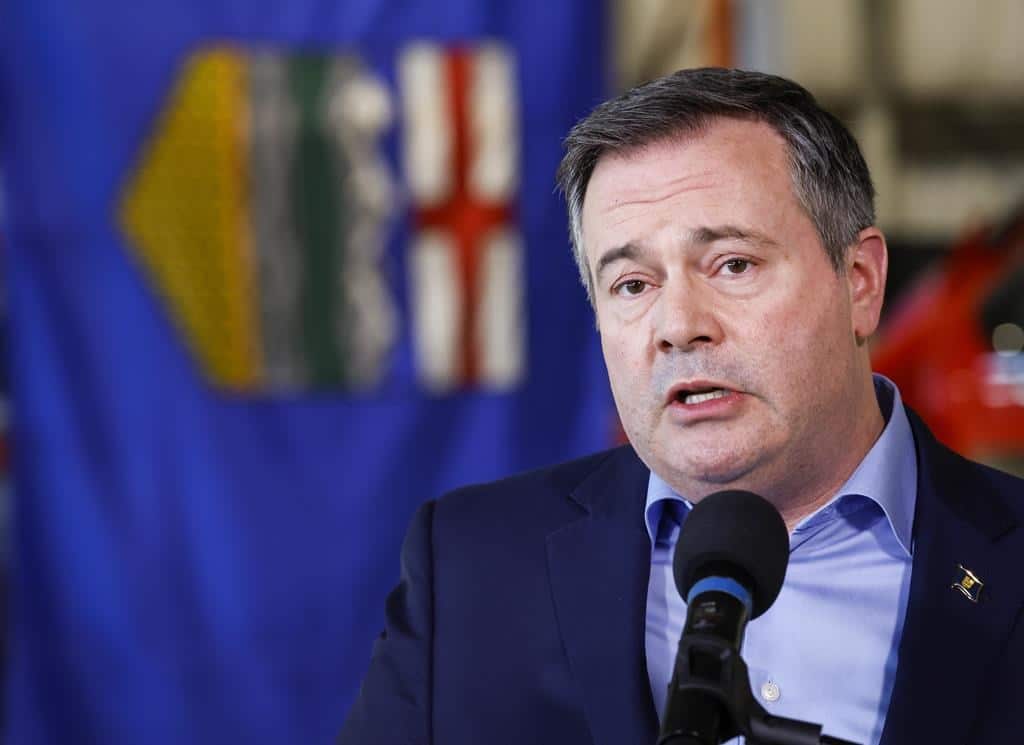 Posted May 24, 2022 07:06:26 PM.
Last Updated May 24, 2022 07:07:03 PM.
As Alberta Premier Jason Kenney steps down from his position as leader of the United Conservative Party, many are wondering what this means for the UCP's future, as well as that of the province.
"We already know that the right flank is going to be represented by the former Wildrose leaders. The question is who, if anyone, will stand for the centre, the more moderate wing of the party, and if there is someone standing for that wing of the party, who is going to emerge victorious?" said Lori Williams, a political scientist at Mount Royal University.
Kenney won his leadership review last week with 51.4 per cent support, with nearly half of UCP members who signed up to vote in the process suggesting they do not want him moving forward as leader.
Jason Kenney steps down from the UCP.

He says the results are not what he wanted or expected.

He won, receiving 51.4% support from UCP members who registered to vote in the review.

Around 34,000 ballots were cast.#cdnpoli #abpoli #ableg #Alberta #yyc #yeg

— Saif Kaisar (@StaySaif) May 19, 2022
The two perceived front runners who may replace him are former Wildrose leaders Brian Jean and Danielle Smith.
Both have more name recognition than most UCP members who may try to throw their hats into the ring. But Williams says that isn't necessarily a good thing.
"There's no question that people recognize Brian Jean's name, and they recognize Danielle Smith's name, but they don't necessarily associate them with something that they can relate to, something they support. In fact, they made some pretty controversial statements, and they have pretty controversial connections," Williams explained.
"In Brian Jean's case, his association with — his support of — the more extreme response to the COVID-19 lockdowns. For those conservatives who are strong on the rule of law, they might not find Brian Jean to be an acceptable alternative."
Meanwhile, Williams says Smith brings a lot of baggage with her, pointing out many far-right voters still haven't forgiven her for crossing the floor.
"Those that are more moderate, and polls seem to suggest that's the majority of Albertans, may not find people farther to the right palatable and appealing, and this might open up opportunities for the Alberta Party, Liberal Party, and for the NDP," she added.
---
Related article: 
---
Other politicians like Conservative MP Michelle Rempel Garner and Alberta Finance Minister Travis Toews have been speculated to run.
"This is a tall order for anyone to come into and it's hard to imagine someone to be willing to stake their political future and their reputation on a party that is this deeply divided and acrimonious as this one is," Williams added.
She says any minister who has been successful in their portfolio will likely consider running.
Alberta Ministry of Jobs, Economy and Innovation Doug Schweitzer was rumoured to be considering running for Kenney's old job. However, he not only dispelled those rumours but announced he wouldn't be seeking re-election.