Calgary's Southcentre Mall hosts Indigenous art showcase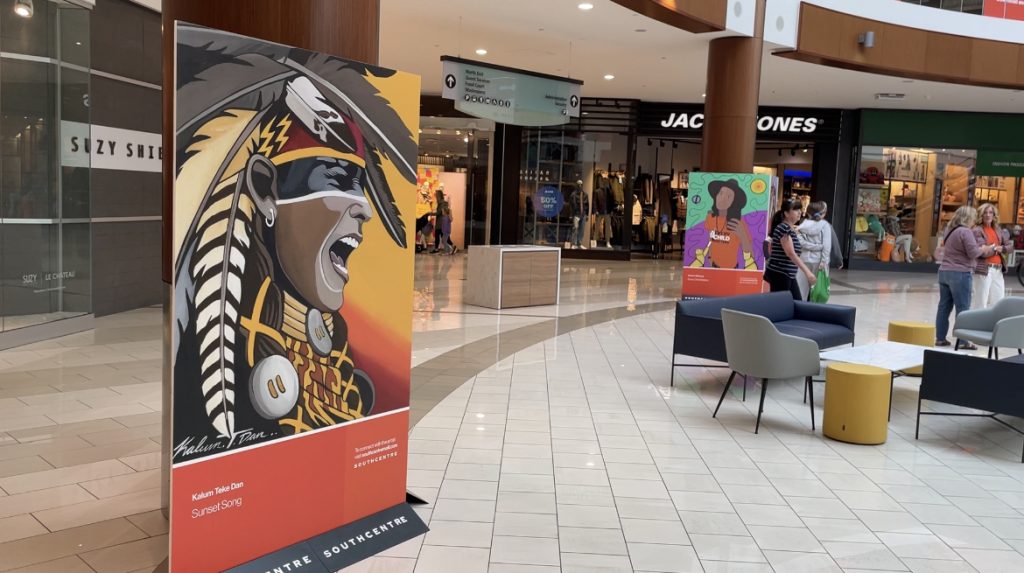 Posted Sep 29, 2022 07:19:16 AM.
Last Updated Sep 29, 2022 07:21:12 AM.
Eight Indigenous artists came together at Calgary's Southcentre Mall Wednesday to showcase art that represents their culture.
Kalum Teke Dan is one of the eight artists that showed their work to commemorate the International Day of Truth and Reconciliation.
"The residential schools have really damaged and took a lot of the pride away from our people. So I want people to be proud when they see my images or my work around the city," said Dan.
Dan says his work is a depiction of his grandfather's life and stature in the Blackfoot community.
"The piece they have on display is called Sunset Songs. The idea behind the piece was my grandfather used to get up and drum and sing in early hours of the morning, everyday, so I grew up with that spirituality," Dan said.
His designs have also been used in the interactive wall, where visitors can write down their messages for the Indigenous community.
Diana Frost, CEO of Colouring It Forward, the organization behind the art initiative, says she is proud of the Indigenous community and wanted to highlight their life on their own canvases.
"These eight artists are from Stoney Nakoda, they are from Tsuut'ina, from Blackfoot Nation, and there's also Cree arts and then the Anishinaabe one as well," Frost said. "And if you look around the Southcentre Mall atrium, you will also see that there are action banners that have been posted all around the second level, to encourage people to read these actions, write them down and do some of them."
Colouring It Forward is also selling orange t-shirts and a variety of colouring books and journals created by Indigenous artists, to help fund its programming, and host Calgary's annual Orange Shirt Day Walk.