Alberta looking at moving forward with Health Spending Accounts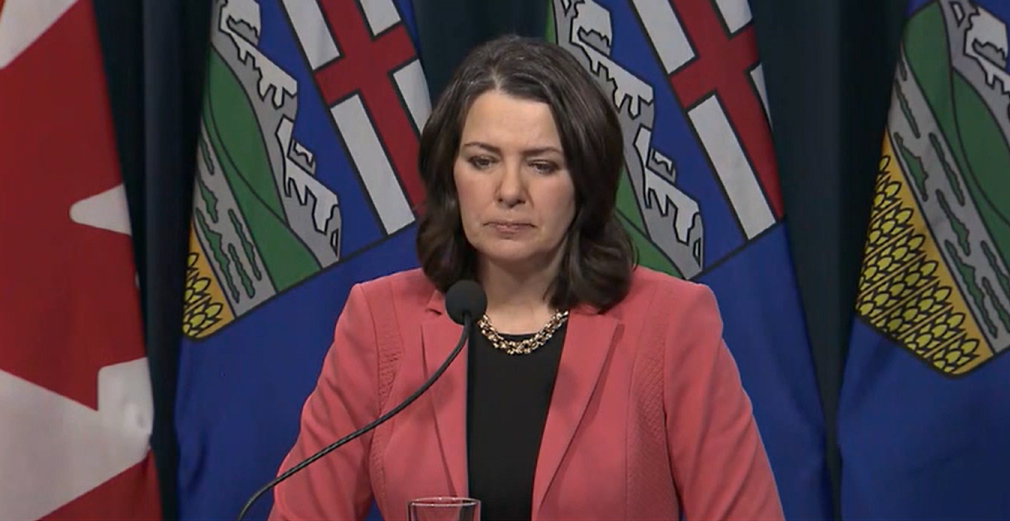 Posted Jan 10, 2023 03:43:32 PM.
Last Updated Jan 10, 2023 03:44:03 PM.
Alberta Premier Danielle Smith says the province is considering moving ahead with creating Health Spending Accounts.
"I've asked my technology and innovation minister — Nate Glubish — to work on creating the architecture for a Health Spending Account, which would bring more dollars into the system, more money into the hands of individual patients so that they can pay for all the things that are currently not covered by the healthcare system," Smith told reporters on Tuesday.
"That's another major structural change that we're looking at making — and again, that doesn't rely on the federal government for us to do those kinds of things," she explained.
The premier pointed to other industries and professions that offer employees Health Spending Accounts as a good example as to why the province should create a similar system.
"Politicians have Health Spending Accounts, the public sector has Health Spending Accounts, energy executives have Health Spending Accounts, it does seem to me that if this is a mechanism that people are using to manage all the costs that are not covered by healthcare, we should make that available to everyday Albertans too. I'll have more to say about it after the budget is released."
Smith first floated the idea of Health Spending Accounts for Albertans in a 2021 paper she wrote for the University of Calgary School of Public Policy.
Excerpts from that paper, as well as clips from a livestream the premier did during the summer of 2022 resurfaced on social media in November.
Many of her ideas at the time implied individuals would be on the hook to pay for their own Health Spending Accounts.
In one clip shared by NDP Leader Rachel Notley, Smith said the healthcare system needs more money, but not in the form of taxes.
Danielle Smith has decided Albertans need to start paying for their healthcare.

Or they can hit up grandma and grandpa…

Or they can fundraise…

Let's be clear about what this really is — a complete dismantling of public healthcare as we know it. #ableg #abhealth #yyc #yeg pic.twitter.com/yzGjbQsMpH

— Rachel Notley (@RachelNotley) November 21, 2022
"That's what the beauty of the Health Spending Account is all about, is that not only would we seed it with a bit of money, but then we would give you the incentive to put more money in for your own medical needs, get your employer to put money in, raise money to put money in, get family members to donate money in," Smith said in the video.
"Because I recognize we're going to need more dollars as we go forward, but I don't think that you want to put more tax dollars in a general pot of money to give to the head of AHS to have them make decisions about whether or not you get medical treatment. I think we need to create a mechanism where you could put more money in your own account for your own health needs and your family's health needs, and that's one way that we can avoid the excessive growth that we've seen in health care."
Notley also accused the premier of attempting to "dismantle public healthcare."
Smith refuted Notley's accusation, saying Health Spending Accounts would not replace the current provincial healthcare system, but would rather act as "a bonus for Albertans to pay for services not covered by" Alberta Health Services (AHS).
I'm committed to public health care. Health spending accounts are a bonus for Albertans to pay for services not covered by AHS. @RachelNotley knows this, but she doesn't care about the truth. She'd rather spin than give real feedback on how to improve our current system. #abpoli pic.twitter.com/lAUoyF6jBv

— Danielle Smith (@ABDanielleSmith) November 20, 2022
When asked about the progress her government has made in implementing Health Spending Accounts Tuesday, the premier said she's expecting an update from her staff "in the next couple of weeks."
"What I'm hoping we will be able to do is — through the budget process — have an allocation of dollars that would be eligible for the Health Spending Account, and then we make sure that we're able to do the work properly. I don't want to rush to do it and then have some errors because these things take a little bit of time, but my intention would be to be able to announce a little bit more through the budget process and then in the weeks that follow that I'll get a better idea of what our timeline might be on it. But, I am committed to pursuing that as an option," Smith said.