Alberta to invest $15 million for international nurses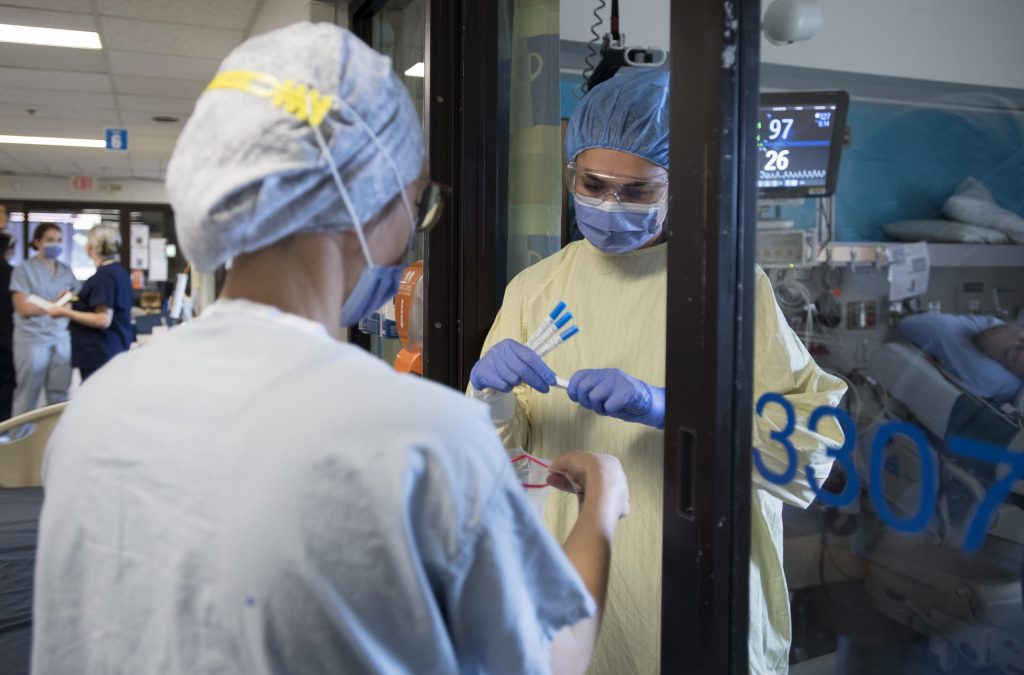 Posted Feb 13, 2023 03:20:43 PM.
Last Updated Feb 13, 2023 03:21:04 PM.
The Government of Alberta says it will invest around $15 million to train and support internationally educated nurses.
In an announcement at Mount Royal University in Calgary on Monday, minister of advanced education Demetrios Nicolaides says this is to support the future of Alberta's health-care system.
"We are reducing barriers for internationally educated nurses to come to Alberta. This is truly a 'win-win' for our province, and will help us train more nurses to keep our health-care system strong now, and in the future," Nicolaides said.
Of the $15 million, Alberta will invest $7.8 million yearly to fund a non-repayable financial assistance bursary.
Nurses eligible for the bursary will be able to receive $30,000 over five years for tuition, for living expenses, and to "offset the costs of nursing bridging programs."
On top of needing to meet the eligibility requirements, recipients must complete a year of nursing service in Alberta for every $6,000 given out. A third party will oversee the program and disburse the funds on behalf of Alberta Student Aid.
In addition, $7.3 million over three years will be used to create more than 600 seats for registered nurse and licensed practical nurse bridging and licensing programs.
The province says this will create 256 seats at Mount Royal University, 120 seats at Bow Valley College, and 250 seats at NorQuest College.
---
Related Stories:
---
Meanwhile, any internationally educated nursing student living in Alberta who has successfully enrolled in an approved bridging program will be eligible for the bursary regardless of their eligibility for any other federal or provincial student aid.
The amount of each eligible bursary will be determined based on the program of study, tuition costs, licensing and program fees, with a minimum of $8,000 awarded.
The bursary and the additional seats will be available in the 2023-24 school year.