Calgary police sheriffs program scrutinized, critics say it'll have minimal impact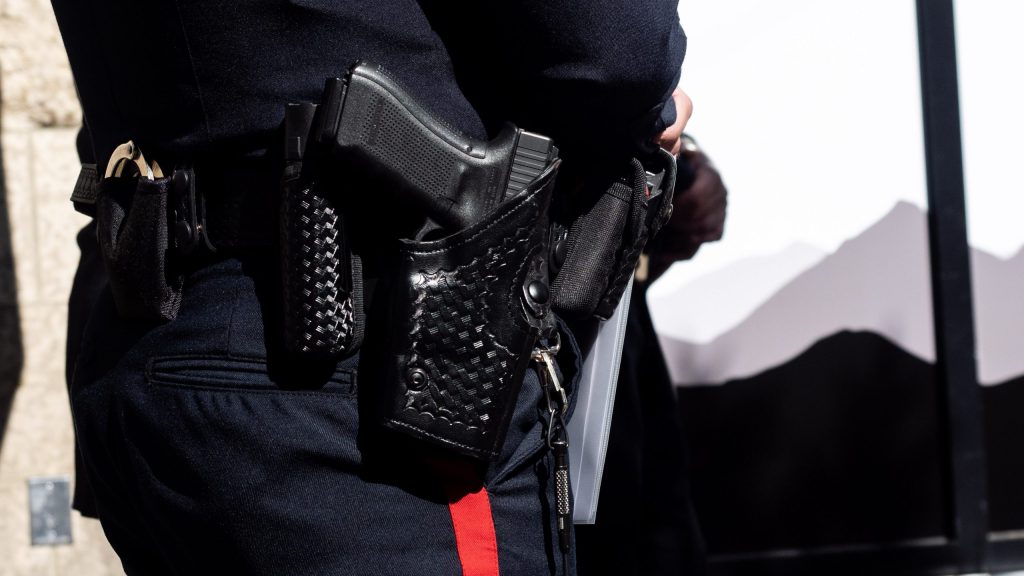 Posted Feb 23, 2023 10:46:33 AM.
Last Updated Mar 14, 2023 12:33:20 PM.
The Calgary Police Service (CPS) is set to receive 12 sheriffs as part of a 12-week pilot program at the end of the month, but will it have much of an effect?
The program, announced on Feb. 14, has received staunch criticism from a local Indigenous police force, saying they did not receive any consultation.
Meanwhile, Mount Royal University criminologist Doug King spoke with CityNews and expressed skepticism for the sheriffs, and he doesn't think there will be a significant impact on reducing crime.
"Twelve sheriffs on patrol will probably turn into four officers per shift … So it will act as a bit of a stop-gap measure. It won't solve any problems," King said.
"Calgary Transit is in the process of hiring some security officers, and this will help to bridge the gap until those security officers are up and running. So overall, I don't think it will have much impact on crime and disorder in key areas of downtown Calgary, but every little bit helps,"
He also says the role of a sheriff is "essentially" the same as a CPS officer.
"When a sheriff is on patrol, they are likely going to be on patrol with a police officer nearby. And so, if a sheriff encounters a very dangerous situation, they would be calling the assistance of the CPS to get to the scene," King said.
"They have different training. Therefore, they have different expectations around the use of force and access to use of force implements."
---
Related Video
---
Effort to 'sweep' old policies under the rug
King is not the only one skeptical of the 12-week pilot project.
Peter Oliver is a board member of the Beltline Neighborhood Association, and he says the Government of Alberta is trying to save face.
"I think it is frustrating for anyone who either lives or spends a great deal of time … downtown because the rent-a-cops are really an attempt to sweep four years of failed social, mental health and addictions, housing and COVID-19 policy under the rug," he said.
King echoed this and put forward a challenge to Alberta Public Safety Minister Ellis.
"How about returning the $10 million that the UCP government took from CPS when they reportioned how the traffic fine revenue was going to be redistributed?" he said.
"They did that in 2019, so why don't [they] give that money back so the CPS can hire more police officers?"
---
Related Stories:
---
In a statement, the province admits it is only one potential solution and only part of what needs to be done to address the complex issues.
"A visible law enforcement presence enhanced by the Alberta Sheriffs will help deter crime and protect vulnerable people from being victimized by criminals – but we know the extent of the issues we must address goes beyond this," the statement reads.
It also says members of the task force from the City of Calgary, Indigenous communities, Alberta Health Services, and the Calgary Homeless Foundation endorsed the project.
The province adds it is working on a "multifaceted strategy" to address crime, homelessness and addiction.
In the meantime, the sheriffs hit the streets on Feb. 27.