Calgary Coun. McLean had no reconciliation follow-up sessions after racist video: report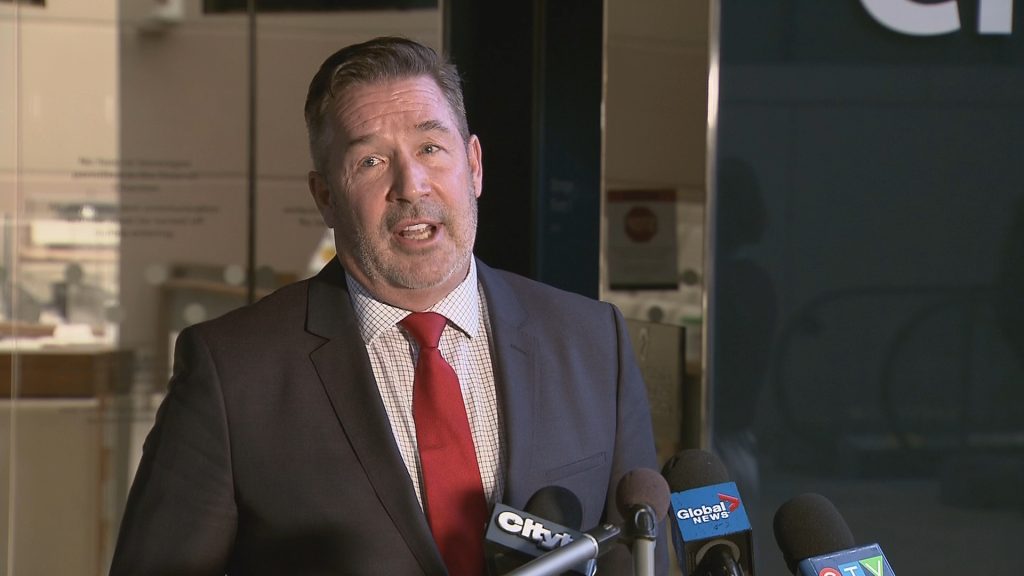 Posted Jun 14, 2023 08:42:36 PM.
Last Updated Oct 27, 2023 10:40:41 AM.
Calgary Ward 13 Councillor Dan McLean failed to continue to meet with Indigenous elders to make amends after a racist video surfaced, according to a report from the Calgary Aboriginal Urban Affairs Committee (CAUAC).
The report says McLean had one session and failed to have more with Indigenous leaders, adding a desire for future relationship opportunities with the councillor.
It states he had a meeting in an Elder's circle with Elder Reg Crowshoe.
"While the following planned sessions did not commence as planned, CAUAC wishes to express its desire for and openness to seek future relationship building opportunities with Cllr. McLean," the report reads.
This comes after a controversial video surfaced in the fall involving McLean, former Alberta Justice Minister Jonathan Denis, who served under Premier Jim Prentice, and Calgary businessman and political activist Craig Chandler.
The men in the videos are speaking in an accent, mocking Indigenous names and making comments of a sexual nature.
After stepping away from committees and boards to demonstrate that he "must make amends," the councillor met with Indigenous elders and was supposed to embark on more sessions.
When he learned the news, Coun Mclean says he was shocked to see that in the report.
"I think they were surprised," McLean said.
"They weren't expecting that either because they weren't informed, but as you said, I'll be meeting with someone again in the near future, good people."Calgary Mayor Jyoti Gondek asked for advice from Indigenous elders and partners on how to proceed following the surfacing of the video. She says since receiving good feedback, she has not been involved since.
"I would say it's a very good idea to speak to the counsellor directly, only he can know what it is that he was expected to do, and only he can tell you if he's met those expectations," she told reporters Wednesday.
"So I wish I could tell you more, but it is not my process. "McLean insists the dialogue with Indigenous leaders has continued and has not ended."I attended the healing circle with many of our First Nation's elders, which was deeply emotional, spiritual, and a life-changing experience. I can say that," he said.
"And then I've committed to do work and meet with them again, as well as numerous steps that I've taken with the First Nations community with the Meti and Indigenous friends, which I shall continue to do."My journey towards truth and reconciliation isn't over, so I look forward to that."
McLean says he has taken numerous steps in his journey towards truth and reconciliation, including attending a healing circle and agreeing to meet with Indigenous elders again.
Gondek, meanwhile, hopes the incident with McLean doesn't overshadow the advisory committee's work.
"I would remind us all that this committee is integral on our mission towards Truth and Reconciliation. There were many other things in that report that were all equally important," Gondek said.
"I would recommend that people read their whole report, and what the membership of that committee wishes to bring forward is absolutely their right. And it's our responsibility to listen. That's why they're an advisory committee."-With files from Nick Blakeney