Alberta Medical Association sounds alarm on state of healthcare system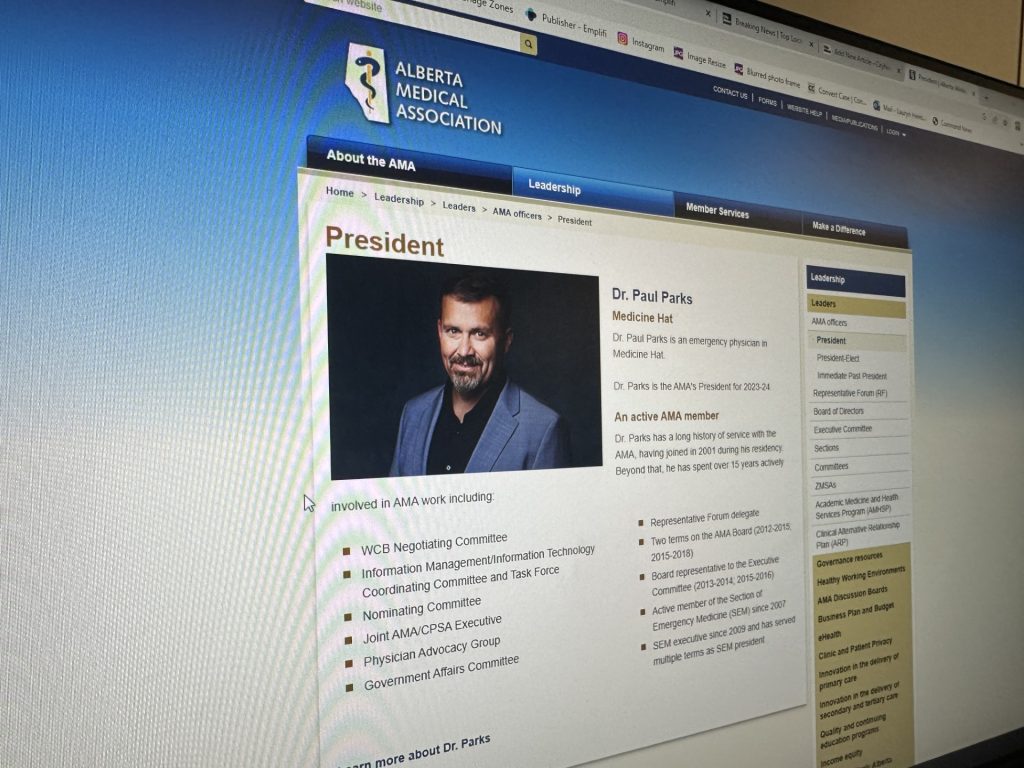 Posted Nov 3, 2023 12:03:33 PM.
Last Updated Nov 3, 2023 12:03:37 PM.
The head of Alberta's Medical Association is out with a warning and a plea to the provincial government.
Halfway through his provincial tour gathering feedback with Alberta physicians, AMA president Dr. Paul Parks took a moment to get an urgent message out to the public.
Speaking with reporters, Parks said physicians are concerned with the province's plans to revamp the structure of Alberta Health Services (AHS).
While Premier Danielle Smith has promised the first steps will happen this fall, doctors are pleading with the government to hear from them first.
Parks also warned that the current healthcare system simply can't keep up with patient demands, and the province is in a family doctor crisis.
"In many practices, to be really blunt, talking to the physicians out on the front lines and going to visit their practices, they're simply not viable," Parks said. "They can't keep their offices open with this model.
"But what's becoming increasingly clear during the same time period of time that we're going around is that there's also an ongoing crisis in the acute care system and the hospital system."
Despite the College of Physicians and Surgeons seeing 255 physicians register in the last four months, the AMA says doctors are still drowning in work.
And now, pressure is mounting on the provincial government to address the health care crisis, but not to act hastily, as it could have detrimental effects on physicians and their patients.
Parks says thoughtful action is just as important as urgent action,
While acute care doctors and family physicians are facing some separate challenges, Parks says there is one thing that could benefit the entire system.
"We have to develop a payment model that supports Albertans throughout their entire life," he said. "We have to create a payment model that incentivizes the type of work that we know that Albertans need and that's the work we're trying to get done and very quickly, with the minister."
However, he reiterates that whatever the government plans to do, it's critical they listen to physicians first.
"Even small changes in the AHS structure could have massive ramifications to how patients are cared for throughout the whole system," Parks said. "So, we'd really like eyes on it and input.
"The other big piece I think a lot of people echoed is the system is extremely fragile right now, so what changes get made, they're very hopeful that they're patient-oriented."
Parks adds that burnout is one of the most prevalent issues Alberta doctors are facing.
He warns if nothing is done soon, severe measures could be taken, such as capping the number of patients accepted at specialized care clinics.