Calgary tattoo artist first Canadian on reality show 'Ink Master'
Posted Nov 19, 2023 02:55:19 PM.
Last Updated Nov 19, 2023 09:46:17 PM.
A Calgary tattoo artist is the very first Canadian contestant on reality show Ink Master, now in its 15th season.
Contestants on the Paramount+ show are given clients to tattoo and then judged on their work by Ink Master's season eight winner Ryan Ashley, tattoo artist Nikko Hurtado, and two-time winner of the show DJ Tambe.
A person is eliminated at the end of each episode.
Sydney Dyer, owner of The Brindle Room, has been tattooing for over 10 years, starting in Edmonton. After two years, she moved to Calgary and continued her career, establishing her roots in her shop The Brindle Room in 2019.
The tattoo shop on 17 Avenue SW in The Devenish building is named after her dog Brindle, the "manager" of the store, she told CityNews with a laugh.
"She is doing very well for a dog," she said.
The 15th season not only features the very first Canadian in the show, but it's also the first season to have contestants from outside the U.S.
While the filming took place several months before the Nov. 1 premiere on Paramount+, the Calgarian says the interviewing process to even appear in the show was the "most intense thing" she's ever done.
"There's multiple companies that do background checks, psych evaluations," she explained in a phone call to CityNews.
"They just narrow it down, narrow down, and narrow down and keep you on your toes. It keeps you guessing and you really don't know if you're going to get on."
Before she learned she would be on the show, Dyer says she was very anxious, nervous, and stressed being the lone Canadian in the contestant running.
"It kind of hits you like a ton of bricks, you know? 'I'm in the running for this but there's no way I'll be good enough there's no way they're going to pick me,'" she said, explaining her feelings at the time.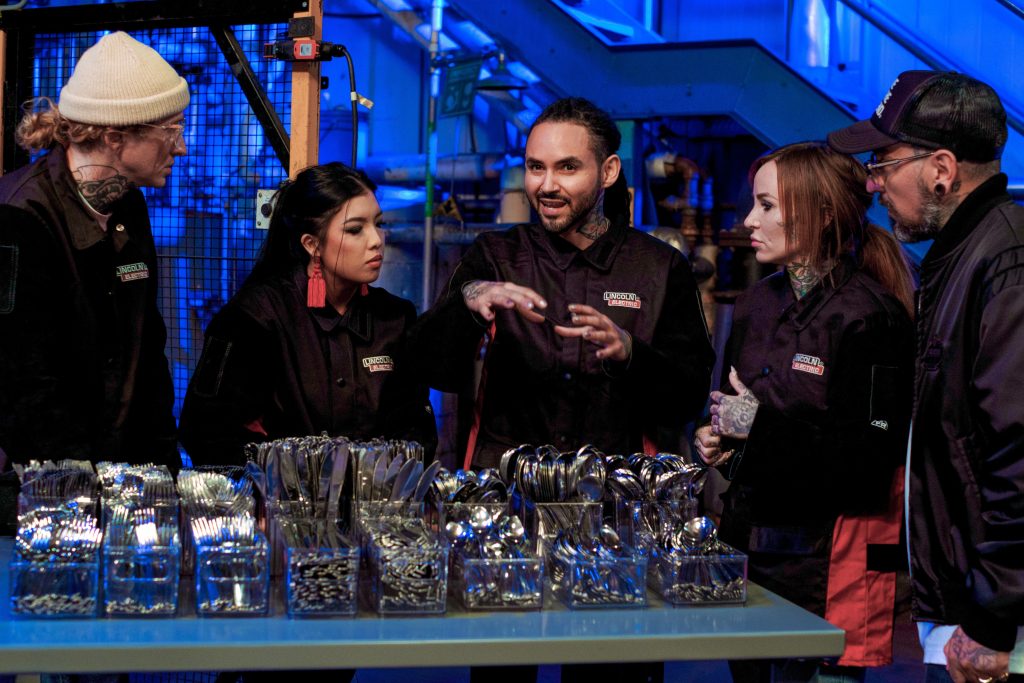 However, with four days' notice before filming, the Calgary artist was overcome with excitement as learned she would be on the reality show, the first and only Canadian contestant.
"It was very very short moment's notice you realize, holy …, 'I've made it. They've selected me,' and then you're just kind of thrown to the wolves," she said. "It's all very secretive and very planned last minute, even down to the location of filming is very last minute, and then it's just kind of thrown at you at once."
"You just kind of had to … throw all caution to the wind, jump in and go."
The Brindle Room family
Dyer says her shop in the popular Beltline street is currently loaded with "every single artist under the sun" that can cover different kinds of tattoo styles.
"We're a loving family, it's just like, it's such a great environment," she said.
Dyer says she describes her style as "vintage girly s—."
"What I mean by that is it's very Baroque-inspired. It's very set back in time, a very kind of dated, jaded era," she explained.
"I like to tell people it just kind of gives a kind of a Baroque era vibe, while still being something that your dad will love — your grandma will appreciate. And it kind of hits all notches across the board, but it is a little bit more geared to the feminine style."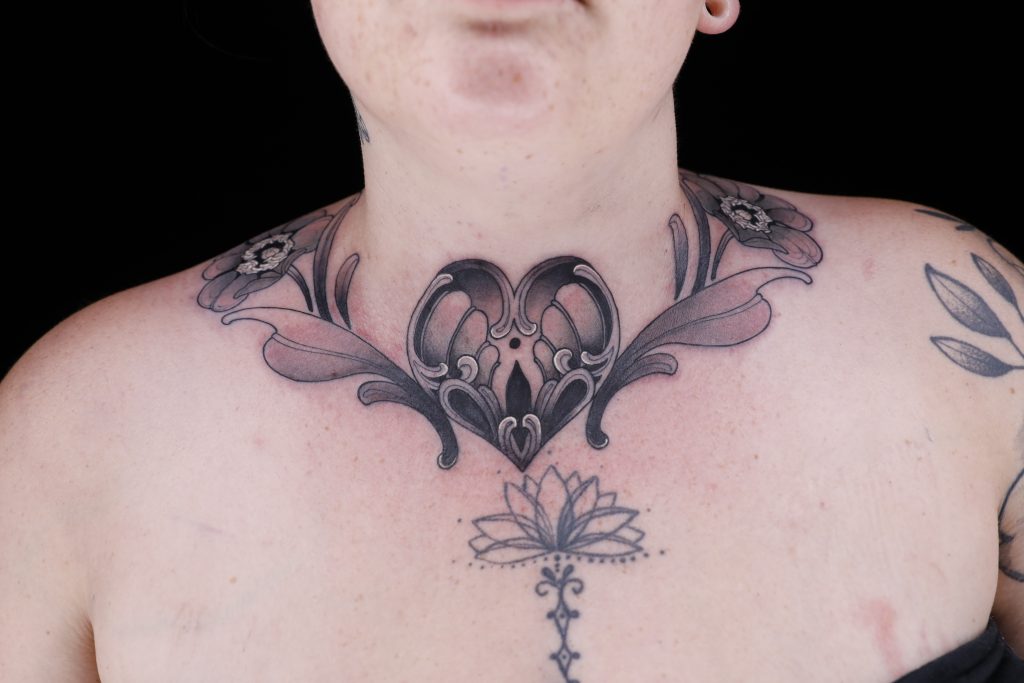 Dyer notes her shop opened one year before the COVID-19 pandemic began, which she says she worried would drown her business.
But now?
"I'm really happy that [The Brindle Room] pulled through," Dyer said.
"On the other side of COVID, we were able to expand, so I grew my group, The Brindle Room, from half the size. Now it's double, it's thriving."
Ink Master experience
When asked about her viewing of the show before being a contestant, she said she was a fan, but not a super fan of the show. She adds she only saw about half of the seasons.
However, Dyer has had multiple friends compete on the show, and she has even been to Las Vegas for a number of finales.
With the experience behind her — besides experiencing what everyone is watching — Dyer now says she is the show's "biggest fan."
"I am completely in love. I'm the biggest fan. I have the utmost respect for the entire team, the entire production," she said.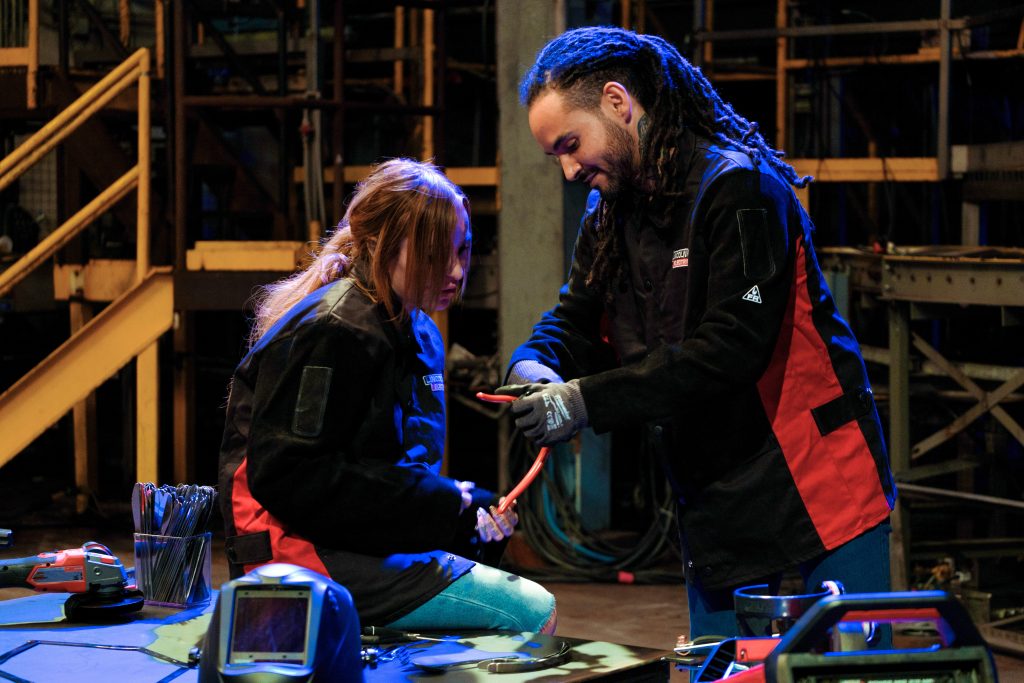 Dyer says the crew on the show is an "absolutely amazing hard-working family."
"It's pretty much the same crew for the past 15 years, and I can really feel the love and camaraderie between everyone and I'm honestly just so honoured that I got to experience it," Dyer said.
With several episodes having premiered, and having the opportunity under her belt, Dyer says the "once in a lifetime experience" is one she would do again.
"I throw myself to the wolves in everyday life. It's very common for me to cancel my day, jump on a plane, fly to Vegas for a show, and come back to work the next day," she said.
"I'm very much a spontaneous 'You Only Live Once' type of person."
Ink Master can be streamed on Paramount+.