Saskatchewan man pleads guilty to killing wife with strychnine in drink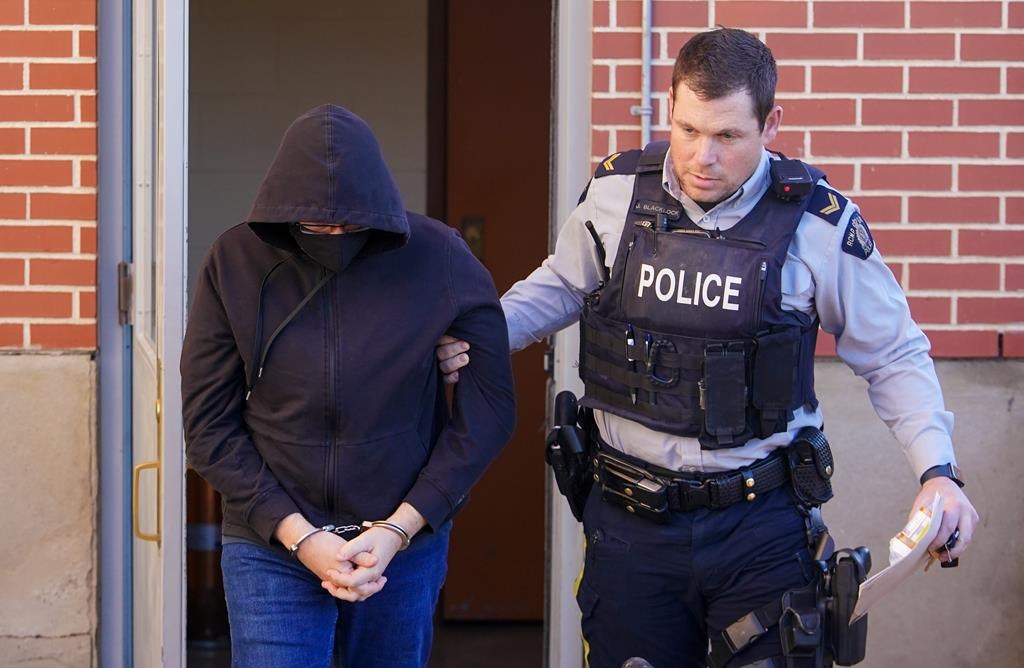 Posted Nov 20, 2023 10:30:31 AM.
Last Updated Nov 20, 2023 12:26:49 PM.
BATTLEFORD, Sask. — A Saskatchewan man has pleaded guilty to second-degree murder in the poisoning of his wife on their family farm.
In Battleford court Monday, a judge sentenced Michael MacKay, who is 41, to life in prison with no chance of parole for 10 years.
Cindy MacKay of Meota, who was 38, died in February of 2020.
Court heard medical staff contacted RCMP because her death seemed suspicious.
The judge was told Michael MacKay mixed strychnine, a toxic pesticide, into a drink he served his wife, causing her a painful death.
An agreed statement of facts read into court said the couple met in 2004 at church, were married soon after and later had three children.
The document said Michael MacKay was having an affair.
It said a few days before he poisoned his wife, he texted the other woman: "Goodbye will likely be in a couple days."
Family members told court Cindy MacKay was a loving mother and her death has left them shattered and fearful.
This report by The Canadian Press was first published on Nov. 20, 2023.
The Canadian Press