Alberta's economy isn't at pre-COVID levels, but UCP says it's getting there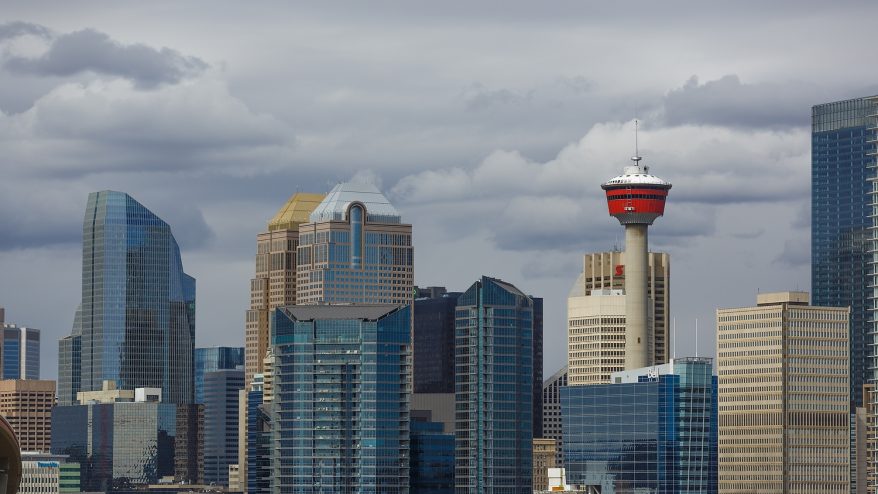 Posted May 2, 2022 04:15:26 PM.
Last Updated May 2, 2022 04:20:43 PM.
Alberta hasn't led economic growth so far, but the UCP government insists the province is bouncing back and will lead post-COVID-19.
"The government has said Alberta is leading economic recovery post-COVID, which is, in fact, the case," Finance Minister Travis Toews said in a statement to CityNews.
"Of course, the province was still seeing the effects of COVID for well into 2021, so that would not be considered 'post-COVID.'"
StatsCanada released its gross domestic product (GDP) report which shows Alberta seeing a 5.1 per cent increase — the province went down 8 per cent during the pandemic, so it has still not made up for COVID-related losses.
Comparing Alberta to other provinces, its growth puts it in sixth place.
Prince Edward Island is at the forefront, seeing a 6.6 per cent increase and B.C. is closely behind them at 6.2.
The latest from StatsCan shows #Alberta hasn't been leading economic growth in Canada, but the UCP insist AB is bouncing back & will lead the country post-COVID (2022). Right now AB is in 6th place, 9th if you count the territories. #abpoli #ableg — FULL: https://t.co/oJUWbC9xaC pic.twitter.com/d1iy1nZBjR

— Saif Kaisar (@StaySaif) May 2, 2022
If you include the three territories, then Alberta is in ninth place.
Economist Moshe Lander says while the 2021 numbers do not show Alberta leading the pack yet, 5.1 per cent real GDP growth isn't bad.
"5.1 per cent growth is a very strong number but it's not top of the table — it's not even in the top half of the table, even if we exclude the territories, it's not in the top half of the table," Lander told CityNews.
"All of Canada is going to see a strong bounce back, the fact is as the various COVID restrictions are being lifted or relaxed, the economy is going to bounce back strongly."
Lander does expect Alberta will likely have stronger numbers in Q1, 2022.
Those stats aren't expected to be released until later this month.
"In the fourth quarter of 2021, Alberta also led the large provinces in population growth, supported by high immigration and strong interprovincial migration," Toews added.
---
READ MORE:
"We also saw a year of monumental investments in Alberta, including from Amazon Web Services, Plug and Play, Northern Petrochemical, Dow Chemical, Telus, Infosys, Mphasis and more. These investments will mean strong growth in 2022 and 2023, which is being seen by the national banks. The Conference Board of Canada, BMO, RBC, TD and Desjardins are all predicting that Alberta will lead the nation in economic growth in 2022. This group, along with Scotiabank and CIBC, are also predicting Alberta to lead all provinces in 2023."
The finance minister points out the province released a balanced budget this year and is seeing more signs of growth so far.
Meantime, the New Democrats say the Alberta government not only hasn't made back pandemic losses, but is lagging behind on investments, jobs, and wages.
"We still haven't recovered the GDP losses from the pandemic and our economy is smaller than when the UCP formed government," NDP Economic Development and Innovation Critic Deron Bilous said in a statement.
"While the UCP tries to claim that jobs and the economy are booming, the fact is that Albertans continue to struggle under the UCP government. And when they are presented with these facts, the UCP just blames Albertans and tells them to 'get a better job."