UCP leadership candidate Danielle Smith slammed over cancer misinformation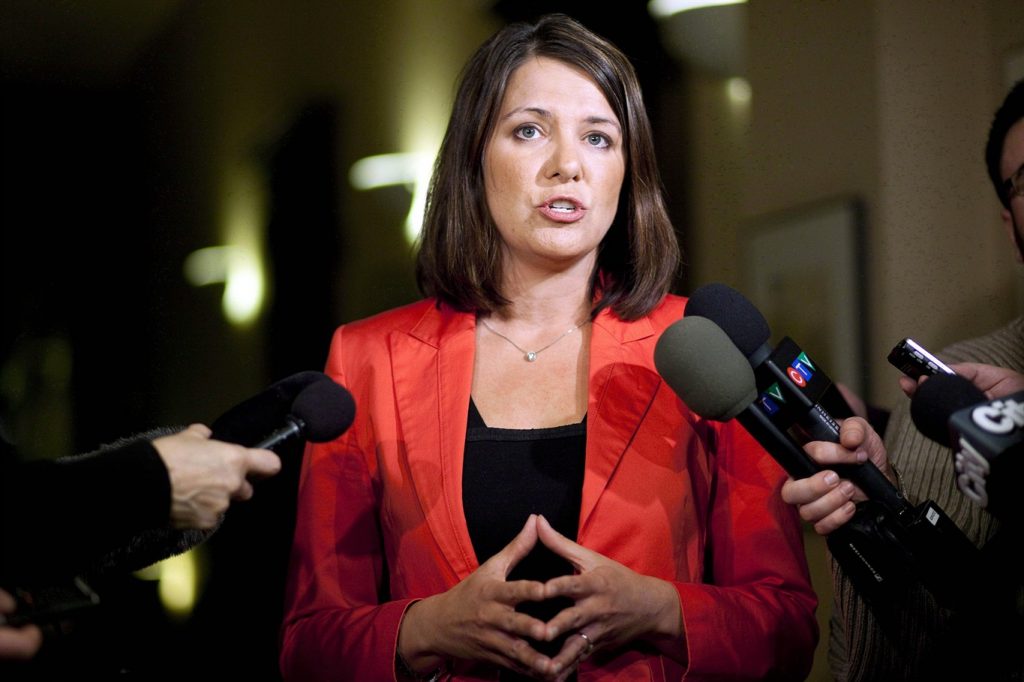 Posted Jul 25, 2022 04:29:41 PM.
Last Updated Jul 26, 2022 10:41:58 AM.
Alberta UCP leadership candidate Danielle Smith is being slammed for false claims you can control cancer so long as it's before a stage-four diagnosis.
She made the claim while interviewing a naturopath on her podcast last week.
Smith also insinuated if you choose to prevent getting cancer yourself, you'd be saving taxpayer dollars from going to costly medical treatment.
"Once you've arrived and got stage-four cancer and there's radiation and surgery and chemotherapy, that is incredibly expensive intervention — not just for the system, but also expensive in the toll it takes on the body," Smith said on her podcast.
"But, when you think everything that built up before you got to stage four and that diagnosis, that's completely within your control and there's something you can do about that that is different."
Many people immediately responded on social media. Most of them shared personal anecdotes and questioned how it would be the fault of their loved ones that they got cancer.
Alberta NDP Leader Rachel Notley also weighed in, tweeting, "let's actually support cancer patients."
Let's actually support cancer patients.

That really shouldn't be too much to ask of anyone trying to hold Alberta's highest elected office. #ableg #abhealth

— Rachel Notley (@RachelNotley) July 25, 2022
Attacking cancer patients is cruel and wrong no matter your politics…
no matter what kind of anti-science message you're trying to get over with your base. #ableg #abhealth

— Rachel Notley (@RachelNotley) July 25, 2022
Smith responded by saying that Notley was politicizing cancer.
"I certainly didn't expect the NDP to politicize something as serious as cancer," Smith said in a video uploaded to Twitter on Monday.
"The first three stages of cancer are more controllable in terms of what complete care is available to a patient, but once you get to stage four, that's when the patient is less in control and only traditional medicine [is available]. Naturopaths in western medicine are in agreement on this, and of course, everyone knows it to be true, except apparently for the NDP [who] want to use it as a wedge issue to attack me. I think that's beneath even them, and Albertans are tired of this."
.@ABDanielleSmith I know that often you chase controversial topics but when it comes to cancer you don't know what you are talking about.
Having lost a child and other family members to cancer I think I can speak on behalf of many parents and loved ones. 1/2

— Brian Jean (@BrianJeanAB) July 25, 2022
However, it wasn't just the opposition who was calling her out. UCP members, including Brian Jean, who lost three family members to cancer, also took to social media to criticize Smith's take.
In a tweet reply, Jean says Smith has no idea what she's talking about when it comes to cancer, adding her comments are " insensitive, hurtful and outright untrue."
"These questions that keep coming up, these questionable claims she keeps making are I think having a very detrimental impact on her credibility," explained Lori Williams, associated professor of political sciences at Mount Royal University.
---
Related articles: 
"What [Smith is] saying amounts to blaming people who have gotten sick with or even died of cancer — blaming them for their illness. We know there are people who have genetic conditions that predispose them to cancer regardless of what they do, we know there are babies who get cancer."
The UCP leadership candidates are set to have a debate on Thursday. The moderator is former Calgary city councillor Jeff Davison, who is currently the CEO of the Prostate Cancer Centre.