Quarter of Canadians believe the country is already in a recession: poll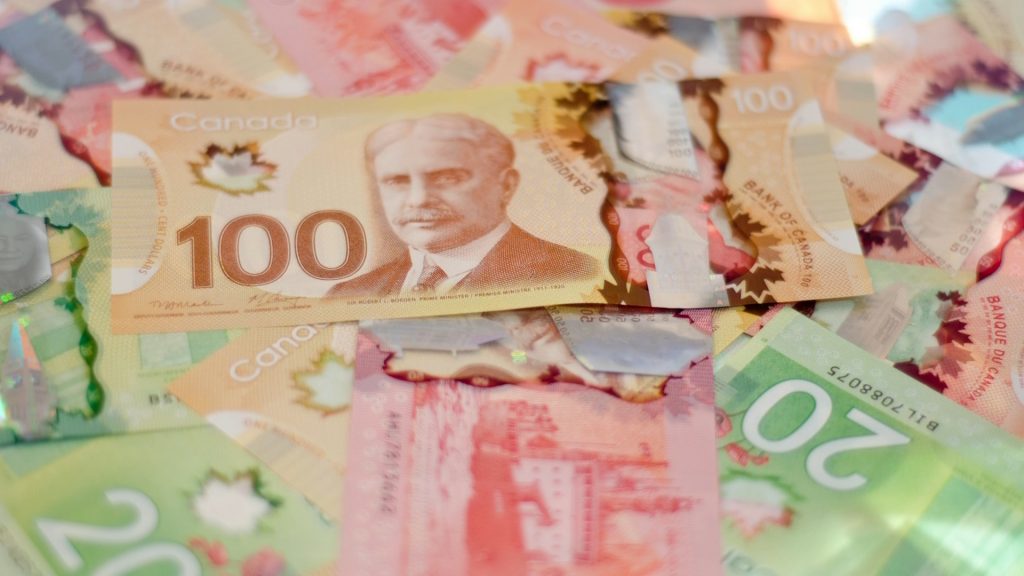 Posted Aug 9, 2022 10:23:52 AM.
Last Updated Aug 9, 2022 10:34:18 AM.
Amid rising inflation and interest rates, a majority of Canadians continue to feel the country is heading towards a recession while an increasing number believe we are already in one, according to a new poll.
A Yahoo Canada/Maru Public Opinion poll released Tuesday found that 26 per cent of respondents think Canada is "currently experiencing a recession" — up nine per cent from the previous poll last month.
However, a majority of those polled — 59 per cent — believe the country is heading towards a recession (down from 68 per cent), while 15 per cent say concerns of one now or later are exaggerated.
Economists say a recession is likely to occur sometime in 2023, largely because of central banks around the world aggressively increasing interest rates to combat inflation.
The Bank of Canada is expected to increase its benchmark interest rate again in September. Last month, the central bank raised its key interest rate by a full percentage point to 2.50 per cent, citing inflationary pressures among other factors.
The rate hike of 100 basis points was the largest single hike since August 1998.
As interest rates rise, it becomes more expensive to finance the purchase of larger items, like cars and homes, and when existing debts have variable interest rates, the cost to carry these debts also increases. As a result of these increases, demand for many goods and services lessen, and so does inflation.
Canadians also have mixed views on how rising interest rates will affect the economy. The poll shows that 53 per cent of Canadians believe the central bank raising interest rates will plunge the country into a recession. The remainder say that the move will cool inflation and avoid a recession.
In Canada, the inflation rate — the rate of growth in prices consumers pay for goods and services — has risen to levels not seen in four decades.
The high inflation makes it more difficult for people to buy necessities like groceries, but it also has a negative impact on economic efficiency, which results in overall decreased growth.
According to the poll, nearly half (49 per cent) of Canadians are worried about their ability to buy the necessities for themselves and their family. However, that number is down from 56 per cent in mid-June. Moreover, while 36 per cent say they are more comfortable about their spending situation — an increase from 31 per cent — 15 per cent were slightly more anxious.
In an effort to combat the rising costs, 60 per cent of those polled said they cut back on their spending in July compared to 54 per cent in mid-June. A majority of the spending reduction was on dining out or takeout, grocery shopping, and sports and entertainment activities. However, fewer Canadians scaled back at the gas pumps compared to the previous month.
The poll was conducted on July 24-25 surveying 1,517 randomly selected Canadian adults who are Maru Voice Canada online panellists. It has a margin of error of plus or minus 2.5 per cent, 19 times out of 20.
Click here to read more on the poll's findings and detailed tables.
---
With files from The Canadian Press