A 'golden hue' can be witnessed by Calgarians in the mountains mid-fall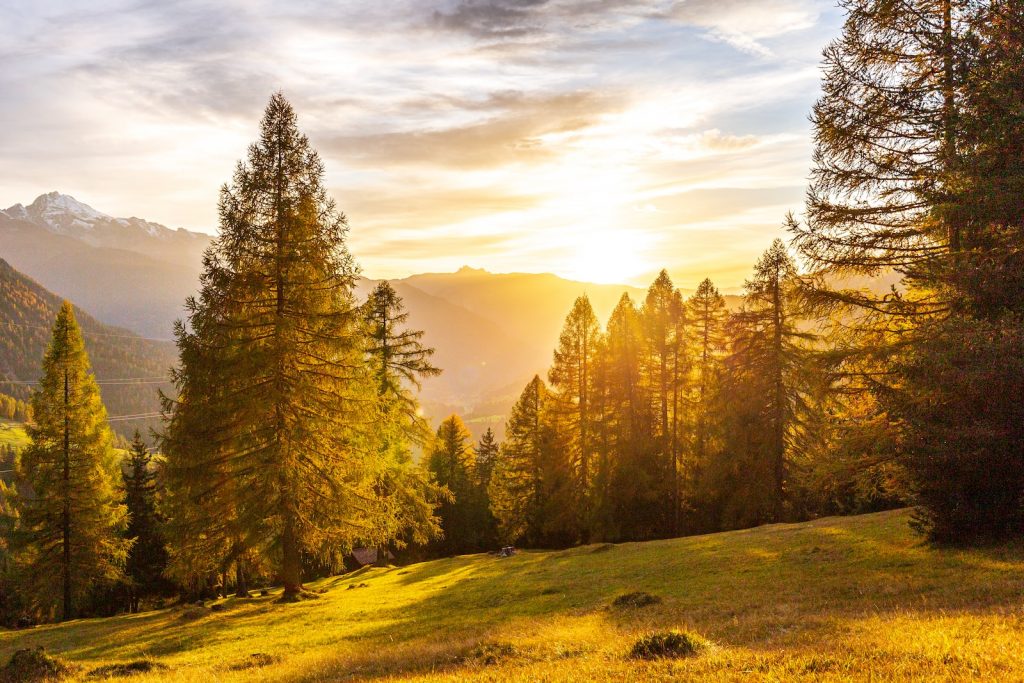 Posted Sep 23, 2022 01:48:27 PM.
Last Updated Sep 23, 2022 01:48:51 PM.
The weather may be getting cooler now that fall is here, but the natural wonder of larches can give Calgarians a beautiful sight while hiking the mountains mid-fall.
Coniferous trees tend to hold on to their needles, like evergreens, but larches, a deciduous conifer tree, lose their needles in the autumn and change colour to match the season.
David Bird from the department of biology at Mount Royal University says the trees generate a "golden hue" that can catch the eye.
"It's that beautiful colour that they generate, that golden hue that's quite, quite strong, quite a beautiful colour," Bird said. "It only comes out for a short time in the fall."
Bird says larches are circumpolar, attending to the northern regions of the province, while southern Albertan larches are limited to the mountains.
Calgarians can see larches within the city, Bird explains, but they have been planted and don't naturally grow in the prairies.
"In this part of the province, they're really restricted to the alpine area," Bird said.
"In northern Alberta, there's another form of larch, the same genus, the same group, but it's a different species. And that one's called tamarack, and it grows in muskeg and swampy-like conditions, but we can find that all over northern Alberta."
Bird says the best spots in the province are the Larch Valley Trail in Banff National Park near Lake Louise, saying that it gets popular at this time of year.
As a result, Bird recommends budding larch lovers arrive early to secure a parking spot, or take the shuttle bus from the city.
In Kananaskis Country, Bird says Buller Pass Trail, Burstall Pass Trail, Chester Lake, Centennial Ridge going to Mount Allen, and Rummel Lake Trailhead are great spots to take in the colours.
"There are a number of locations where there are lots of larches. They'll be mixed in with other evergreens," Bird said.
"The Larch Valley is pretty unique because it's almost all larches, which makes it quite a spectacular view."
---
RELATED STORIES:
---
He says it's still pretty early to catch the changing colours, but as the days get longer, the trees will respond by changing colours as the days get longer.
"They're extracting all of the chlorophyll out of those leaves to save the elements, the nitrogen that's in the chlorophyll for next year," Bird said.
"[Larches are] scavenging these molecules that are no longer necessary, because [they] can't photosynthesize in the winter because you need water, then those leaves change colour."
He adds when snowfall comes around, or in November and December, those leaves are already long gone, so the best time to catch the colours is in mid-October, "weather permitting."
"It should be prime season," Bird said. "And of course, that can vary from season to season, but generally that's the rule of thumb."
Calgarians can catch larches in the city with a map Bird put together, or people can head out into the mountains.
-With files from Joey Chini