Calgary passes new bylaw on single-use plastics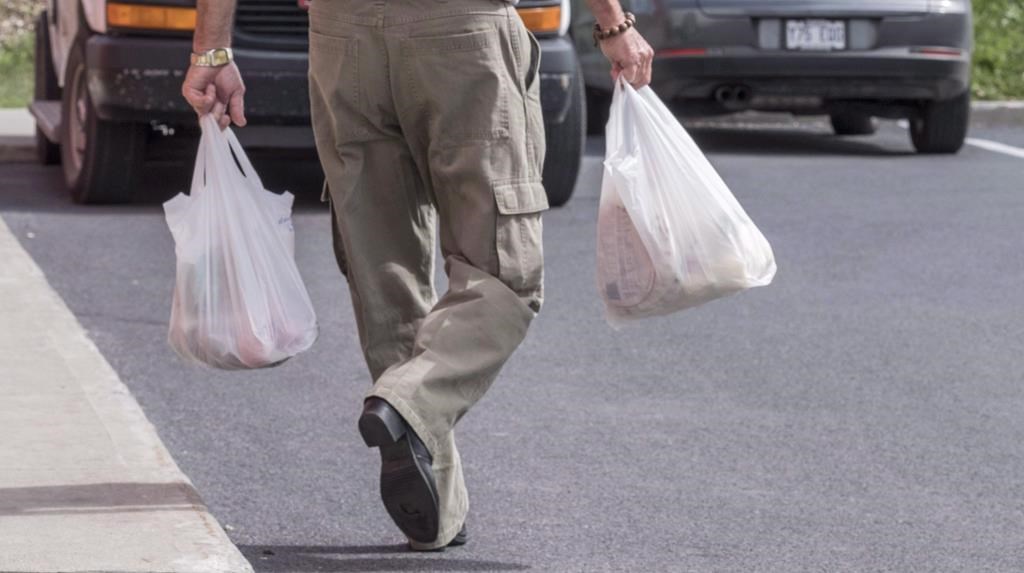 Posted Jan 18, 2023 12:46:22 PM.
Last Updated Nov 19, 2023 11:08:27 AM.
Many Calgary retailers have already eliminated plastic bags from their establishments, and by this time next year, they'll no longer be an option anywhere.
After hours of deliberation Tuesday, city council passed a bylaw introducing new regulations on single-use plastics.
It's part of Calgary's reduction strategy on single-use items, including plastic bags, utensils, straws, and stir sticks.
Beginning in January 2024, Calgarians will have to pay a minimum of 15 cents for paper bags or $1 for reusable bags at checkout counters, if they haven't brought their own.
Sage Pullen McIntosh, director of communications for Calgary Co-op, says the grocery store is generally in support of a plastics-reduction bylaw, however she says there is something the city may have overlooked.
"We have removed our own plastic shopping bags from all of our locations — food, wine spirits beer, gas stations, home healthcare, cannabis — back in January of 2020," Pullen McIntosh said.
"What we wanted to do was speak to council about our compostable shopping bags. We know, since introducing those in 2019 and creating those in cooperation with the City of Calgary, that they are well-loved and they are well-used by our community. So, [we] just wanted to raise the profile of those compostable bags, and see if it was possible for an exemption in the bylaw."
READ MORE:
Pullen McIntosh adds it's unclear whether or not council will allow exemptions for Co-op compostable bags. She says the bags contain zero per cent plastic and are made to go in city-provided green bins.
Co-op's bags cost 15 cents each, and anytime members bring their own reusable bags the company donates three cents to the Calgary Co-op Foundation.
"That goes to a variety of charities inside the city and surrounding areas to improve food security and reduce food poverty," Pullen McIntosh said. "We really wanted to have a cost-effective alternative for our members when they do their shopping if they forget their bags, they do have the 15 cent compostable bags. We also do sell our own reusable tote for a dollar and have a couple of different options."
She adds using paper bags to carry groceries can be "challenging," adding they are easily broken and susceptible to leakage when wet.
"We also know that as far as from an environmental standpoint they do use more energy to create," Pullen McIntosh said. "So, for us, having a product that we worked hard to develop in cooperation with the City of Calgary we just want to be able to keep these bags in place if at all possible."