Alberta's auto insurance rates not the highest, experts offer cost saving tips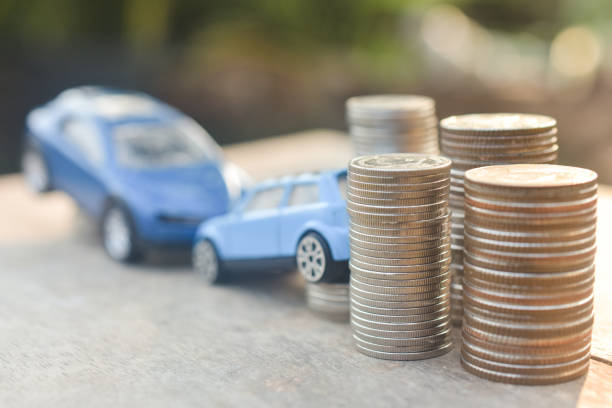 Posted May 6, 2022 05:17:07 PM.
A lot has been made of how bad insurance rates have become in Alberta, many people pointing to the United Conservative government, saying they haven't done enough to get rates lowered.
But how does Alberta compare with other provinces?
"Alberta, on average, pays less than Ontario which is a private distribution system, and British Columbia which is public. But, if we were to look at the Atlantic provinces, Alberta on average would pay more than someone in the Atlantic Canada region," explained Steven Harris, Licensed Broker and Insurance Expert with Lowestrates.ca.
"I think they're at a reasonable price compared to other provinces. In saying that, [if] you stay with the same carrier year over year, but you don't evaluate your renewal, you could be compromising some potential savings there."
"Insurance is not the most expensive in Alberta in Canada, I would say that in terms of averages, it skews on the higher average," added John
---
---
Shmuel, Managing Editor of Rates.ca.
According to the Superintendent of Insurance 2020 Annual Report released Mid-April, Alberta's auto insurance companies collected more in premiums but paid out less in claims in 2020 when compared to the year prior.
"I'd be careful to say the insurance companies are gouging or anything like that because it's very possible that they're already in an inflection point where the same problem they faced before — rising claims, [the] rising cost of repairs — is starting to impact them again," Shmuel said.
"I will say that the profits you've been seeing recently are an aberration, we're back to almost pre-pandemic levels of traffic on the road. We've done a survey recently that found we might even have more traffic very soon than there was prior to the pandemic because more people are choosing to drive to work overtaking public traffic than they previously did."
Alberta's auto insurance providers saw about $400 million more in premiums two years ago.
---
---
Shmuel warns insurance prices could become even higher.
"This is an issue we in the industry are watching, inflation is huge right now," said Shmuel.
"The cost of repairing vehicles, the cost of car parts, the cost of used vehicles, the cost of new vehicles, the availability — so, if you get in an accident, you may just be waiting for those car parts to fix your car to arrive in the mechanic shop, you're going to be waiting longer — your insurance company who needs to find a car for you now, may struggle to find a rental car for you," he explained.
"All of these problems have yet to work themselves into insurance pricing, but we believe we may start to see that," said Shmuel.
The UCP government ended the auto insurance rate cap that was put in place by the previous NDP government, and despite insurance rates going up, as a result, Shmuel says it'll open the door to lower rates than with a cap.
"Anytime you have less choice for the consumer, you're going to find yourself — not always, but oftentimes — in a situation where the average price just starts to rise," he said.
"That's been easing [though, because] when the government caps were removed, we saw more insurance interest in Alberta — more insurance companies wanted to do business and that's good."
Harris notes Alberta introduced direct compensation for property damage (DCPD) in January.
This means regardless of who is at fault in a collision, you go through your own insurance provider.
"The intent of that was to streamline the process. So, as an Albertan, regardless of if I was at fault or not, I would just go through my own insurance company. The intent is there are cost savings there," he said.
"This is the time on your renewal to shop your insurance because there is a good possibility that you can realize the savings with that auto reform being introduced recently."
He says certain insurers give discounts for different things like winter tires, commute distances, and job status. Harris suggests you compare insurance company rates every year.
---
---
Shmuel echoes that.
"When insurance prices are rising, you need to make sure you're not just looking at your renewal and you say alright, I'm going to go with my current insurance company because I've been with them for ten years.
In a rising rate environment, it's so important to compare insurance."
Meanwhile, the UCP government says auto insurance rates are stabilizing in Alberta.
"We know auto insurance rates are stabilizing and even in some cases coming down. In 2021, Alberta recorded a 12-month average decrease in approved rates for personal auto premiums.
That's the first decrease in several years and certainly, good news for drivers," Finance Minister Travis Toews said in a statement to CityNews.
"Policies implemented by the previous government, such as premium caps, led to fewer options and higher prices for many drivers. Even while the cap was in effect, some drivers saw year-over-year premium increases of more than five per cent.
And there were other unacceptable consequences:
Some Albertans had to pay for the full year's premium upfront, rather than monthly.
Some drivers were denied collision and comprehensive coverage.
Some could not find coverage through their regular brokers as insurance companies severed broker contracts.
Bringing long-term stability to Alberta's auto insurance system means dealing with these systemic problems. We are focused on making changes that will provide this stability and potential savings to Albertans."