New Alberta traffic safety rules take effect Friday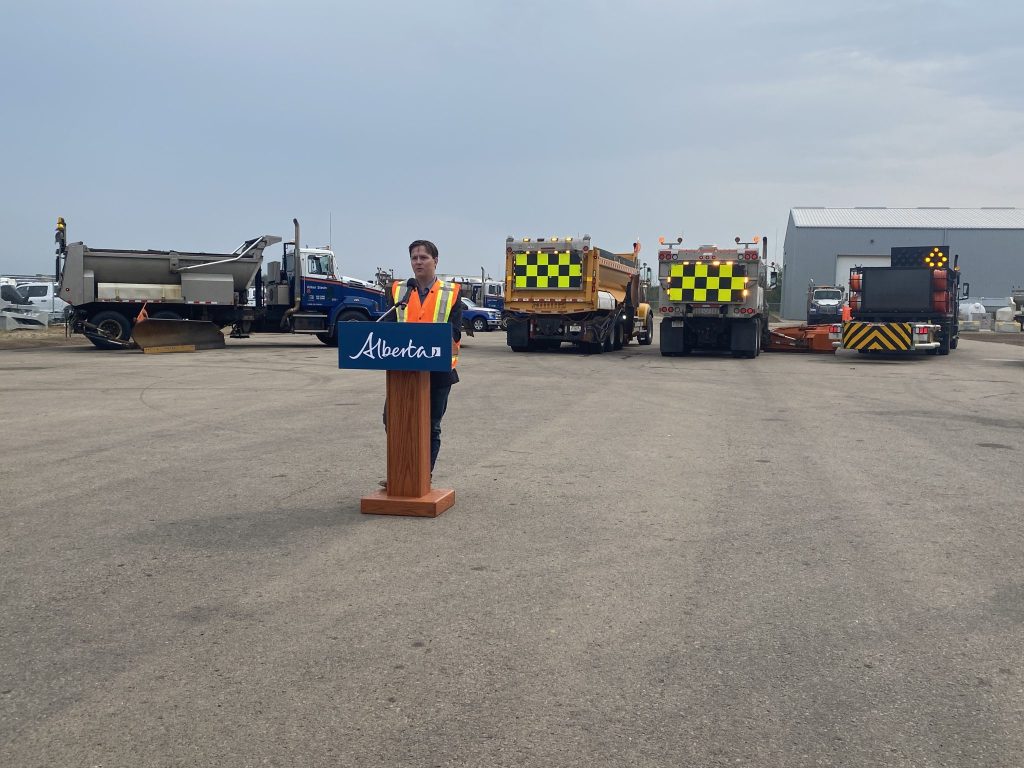 Posted Sep 1, 2023 12:41:05 PM.
Last Updated Sep 1, 2023 01:47:33 PM.
New rules aimed at keeping roadside workers safe are taking effect on Alberta roads Friday.
As of Sept. 1, Albertans in the lane closest to a vehicle with flashing lights, such as police, paramedics, tow trucks, maintenance workers or a snow plow — are required to slow down to 60 kilometres per hour or move over if they can do so safely.
If it's not safe to move over, vehicles must slow down to 60 km/h or the posted speed limit, whichever is lower.
Only vehicles on the same side of a single-lane highway as a stopped roadside worker vehicle with its lights flashing must slow down or move over if it's safe.
---
WATCH: Improving roadside worker safety: New laws coming to Alberta
---
Previously, only tow truck drivers and fire responders were protected under the Traffic Safety Act.
The changes were first announced on Aug. 8, when the province backtracked on promised amendments initially made in March 2022.
The law doesn't include all lanes of traffic, which is unlike Alberta's provincial counterparts.
Changes initially proposed would have required all lanes travelling in the same direction — and both directions on single-lane highways to slow down or move over.
However, saying the new rules would be confusing for drivers, the UCP backed away from it.
Alberta Fire Chiefs and the Alberta Motor Association have said they're disappointed with the watered-down changes.
---
---
On Friday, NDP critic for transportation and economic corridors Lorne Dach joined Don Getschel, president of the Towing and Recovery Association of Alberta and Oil Country Towing, and Health Sciences Association of Alberta (HSAA) president Mike Parker to voice their disagreement with the UCP's decision to enact less change.
"Now, we have a situation where two highway lanes suddenly have different speed limits," Dach said. "That's going to actually increase the risk to roadside workers and to drivers."
Alberta's government says the Traffic Safety Amendment Act "strengthens safety measures to better protect all first responders and roadside workers on Alberta's highways."
The Alberta Fire Chiefs Association, which has also fought to see more changes happen, is meeting with the province in a few weeks.
The amendment also provides protection for snowplow operators and maintenance teams, a change the province will make traffic rules consistent which will "reduce confusion for motorists and increases highway safety."
The penalty for not following the new law can land motorists a $243 fine and three demerits.