Ukrainian instructor in central Alberta flies home to help against Russians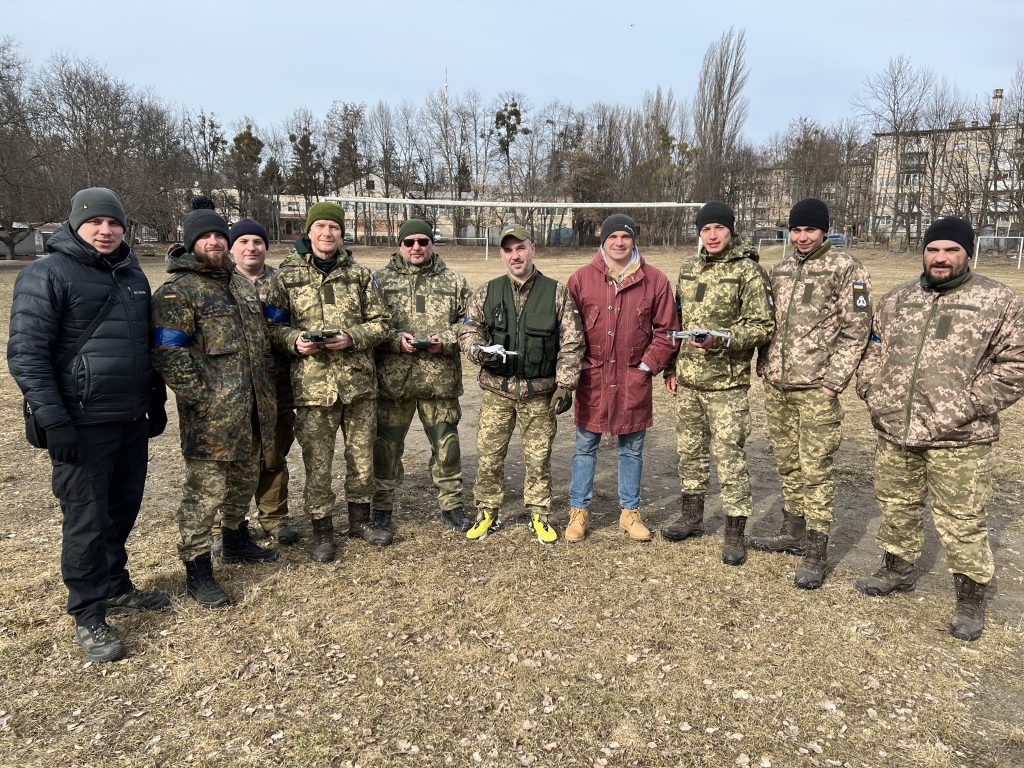 Posted Apr 26, 2022 10:43:31 AM.
Last Updated Apr 26, 2022 10:45:32 AM.
When he is in Canada, Yevgen Mykhaylichenko teaches and researches autonomous farm equipment at Olds College in central Alberta.
When he is in Ukraine, he instructs military trainers on how to use drones so that they can inform soldiers on the front lines – or zero-line, as they refer to it – how to use this technology to their benefit.
Mykhaylichenko flies back and forth between Ukraine and Canada every three weeks to help his country in the ongoing war against the invading Russians.
He says it is his duty to help his country, and the Ukrainian military feels his skills are best suited to helping with technology. Technology is proving to be crucial in their fight.
"It helps our Ukrainian Armed Forces to predict attacks from Russia's side and also to eliminate some risks," Mykhaylichenko said. "It helps to coordinate and correlate shooting from our rockets, so it's just mainly for surveillance."
He says the training he gives goes a long way to helping the soldiers protect themselves and defend their country.
"Let's say you are surrounded," Mykhaylichenko said. "We build drones with an efficient payload that can bring you first aid or some smoke bombs that can hide you."
---
READ MORE:
Mykhaylichenko says he was living and working in Ukraine when Russians bombed a world-renowned plane.
"I had my apartment in Hostomel, just one kilometre away from Antonov Airport, when they destroyed the biggest aircraft in the world," Mykhaylichenko said.
His wife, who was in Kharkiv at the time, told him they needed to leave the country.
"She was woken up by bombing," Mykhaylichenko said. "She insisted that I leave my apartment, and I insisted that she leave Kharkiv, and we met in the western part of Ukraine."
He says he often thinks of his parents, older sister, and nephews who are still in Ukraine. He says they are an example for other people.
He also says he is thankful for the support they have received from Canadians who have donated money so he can take equipment like drones and night vision goggles with him every time he makes the flight over to Ukraine.
Mykhaylichenko says they are always looking for donations to aid their efforts, and he hopes to apply for his Canadian citizenship this summer.